L-One Scalability Assessment
Start relaxed into the scale-up phase - validate the scalability of your software

When a startup grows, so do the demands on the product and the software behind it: User numbers and traffic increase, and more and more new features and interfaces are added.

Often, shortcomings in the software architecture, tech stack or technical infrastructure only become apparent much too late.

The consequences:


The time-to-market for new features suddenly decreases.
In the worst case, failures occur.

To prevent this from happening, startups must prepare their technology for the growth phase. But team setup, workflows, development and testing strategy must also be ready for scaling.
Avoid downtime, shorten your time-to-market
Let experienced IT experts check your software for scalability! With the "L-One Scalability Assessment" you identify weak points before they become a problem.

✔️ Your software keeps up with your growth targets.
✔️ You inspire your customers.
Get a comprehensive analysis of your software
In the L-One Scalability Assessment, experienced IT experts analyze all areas relevant to the scalability of your software.


Why is the L-One Scalability Assessment worthwhile?


You validate where you are already well positioned.
You find out where you need to fix weaknesses or technical debt so that nothing goes wrong in the scaling phase.
The analysis shows you how to address the shortcomings.

Based on the Scalability Assessment Report, you plan the next steps. You can create a technical roadmap and expand your tech team if needed. Alternatively, you can use the assessment to obtain quotes from IT service providers.


The analysis covers all relevant areas:


Tech stack
Software architecture
Technical infrastructure (DevOps, cloud, server)
Development strategy
Testing strategy
Deployment strategy
Workflows and team setup (size, skills, roles if applicable)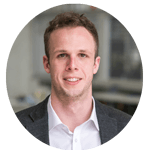 Georg Martin, CEO & Founder HCP Sense
"The independent expertise of an experienced L-One developer was very helpful for us. He advised us on our tech stack and software architecture. That gave us a lot of clarity and confidence."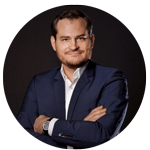 Christopher Ripp, CEO I3DEnergy
"The L-One expert understood our front-end and back-end development issues very well. The discussion of our questions was very helpful. After all, there is not only one solution in software development."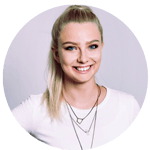 Marie Weedermann, CEO und Co-Founder FAIBRICS
"As a follow-up, we received a sketch of the technical infrastructure. This visual summary really helps us incorporate L-One's recommendations into further development."
The best scalability check for your software
You need a professional assessment of the scalability of your software in a short time? Your budget is limited?

Then the L-One Scalability Assessment is the perfect solution for you.

You will receive a comprehensive analysis of your software in a short time and at a reasonable price.
L-One IT experts will analyze your technical documentation, source code and software architecture design. Of course, we sign an NDA (non-disclosure agreement) so you can safely share this info with us.
Discussion of the results
We will present you the results of our Scalability Assessment.

You can discuss your questions with the L-One IT experts.
Scalability Assessment Report
Finally, you will receive all analysis results in the form of a Scalability Assessment Report. This allows you to create a technical roadmap and expand your tech team as needed.
Non-binding & free of charge
Get a free offer for the L-One Scalability Assessment now!

Just send us a short message and we will get back to you with an offer and answer your questions.