L-One Tech Assessment
Tackle your technical challenge - professionally, quickly & cost-effectively
Get a professional recommendation for your project
Whether you want to tackle new development goals or a capacity bottleneck, whether you are planning a refactoring or a scaling phase:

Our Tech Assessment Workshop focuses on your technical challenge. Based on the workshop, L-One IT experts analyze your project.

You receive an individual Tech Assessment
A professional assessment of your challenge.
Technical recommendations for the next steps.
If necessary, an initial estimate of effort and costs.

Get started with your project

Take the first step with our L-One Tech Assessment:
📨 Arrange a non-binding consultation now!

Booking our Tech Assessment does not commit you to a contract. You can also use the results for other purposes.
This is how the workshop works
We bring your and our IT experts together and clarify technical details.

An intensive exchange in a short time


We develop a common understanding of the technical requirements
Our IT experts get to know your business case, your technical vision and challenge
We identify technical potentials as well as challenges and discuss first approaches to solutions
You get to know our team and our way of working
Afterwards you will receive a detailed tech assessment of your project

Benefit twice

If you decide to tackle your challenge with us, you will benefit twice: With the workshop we simultaneously lay the foundation for an efficient onboarding of our team into your project. You save time later and ensure software quality.

Start your project today

Take the first step with our L-One Tech Assessment:
📨 Request a non-binding quote now!
Time frame: approx. 4 hours

Location: remote, at L-One in Darmstadt or at your location

Participants from L-One:
• Feras Tanan, Head of Software Development
• Valerie Dietsche, Head of Customer Relations
• an IT expert for your tech stack

Participants from a customer's side:
• Your CTO and/or Product Owner
• Your Lead Developer, if any
The customers of our L-One Tech Assessment appreciate the independent expertise of our IT experts as well as the interactive, pleasant atmosphere of the workshop.

Find out what customers say about the L-One Tech Assessment here: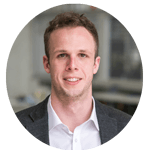 Georg Martin, CEO & Founder of HCP Sense
»The independent expertise of an experienced L-One developer was very helpful for us. He advised us on our tech stack and software architecture. This gave us a lot of clarity and security.«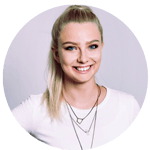 Marie Weedermann, CEO & Co-Founder of FAIBRICS
»The Technical Deep Dive was intensive and optimally prepared. We particularly liked the interactive, pleasant atmosphere of the workshop. Together we worked out specific scenarios for our technical infrastructure.«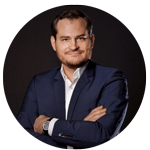 Christopher Ripp, CEO I3DEnergy
»L-One's IT expert understood our front-end and back-end development issues very well. The discussion of our questions was very helpful. After all, there is not only one solution in software development.«
Do you have a question? You would like to receive a non-binding offer for our L-One Tech Assessment?

Send us a message now. We will get back to you as soon as possible. Thank you and see you soon!