Cost of Vacancy
How much do your open positions cost you?
Calculate Cost of Vacancy - Better Evaluate Recruiting Practice
Learn how you can avoid high hiring costs and the risk of making a bad hire.

Reading time: 3 minutes
According to Bitkom, German companies are short of around 137,000 IT experts. On average, it takes 7.1 months to fill a vacant IT position.
As a result, companies are struggling with limited growth opportunities and lower innovation capacity. They can accept fewer customer orders or have difficulty completing projects as planned. When other employees have to temporarily fill in, bottlenecks and lower productivity can result.
All of this causes companies to lose revenue. How much an unfilled position costs your company depends on three factors. If you know them, you can calculate the cost with a simple formula.

This is what you need to know
How long is it expected to take to fill the position?
What is the expected annual salary?
How relevant is the position to the company? How much do the job results affect sales?

This is where the Cost of Vacancy helps you
Prioritize job postings
Budget recruiting measures
Evaluate alternatives - for example, working with external service providers
With the help of the Cost of Vacancy, recruiting measures and possible alternatives can be better evaluated.
Calculate Cost of Vacancy - with this formula
This is how you calculate the Cost of Vacancy for individual jobs:
(gross annual salary / days worked per year)
* Factor for the relevance of the job (3 = very important, 1 = necessary)
* recruitment time in days
= missing turnover
An example: You are missing an important software developer with a gross annual salary of 53,000 euros. You calculate a recruitment time of 7 months. Due to the vacancy, you lose 89,040 euros in turnover with 250 annual working days.
(53.000€ / 250 days) * 2 * 210 = 89.040 €
Up to 10.000 Euro for a new employee
Not only the missing manpower, but also recruiting and onboarding new employees costs money. If the recruitment of tech experts takes more than eight weeks, companies spend between €5,000 and €10,000 on the hiring process. This is the result of a survey by THRYVE.
Bad hires cost around 29,000 euros
Open positions therefore cost twice as much money. The high costs put companies under pressure. They accept salary demands that are too high or even hire applicants of whom they are not convinced.
 
In the THRYVE survey, 39 percent of HR managers said they had inappropriately filled a tech job in the last twelve months. The miscast cost the respondents an average of around 29,000 euros.

Particularly in software projects, a miscast can have a negative impact in the long term.

Consequences of a miscast for your software project


Delays in the project process
Additional effort due to increased coordination requirements and additional correction loops
Poor software quality - this makes the scalability of the software and adaptations to the code more difficult in the long term.
Miscasting in the IT team has a negative impact on software projects in the long term.
How to reduce costs and prevent miscasting
The cost of vacancy and hiring costs are high? Is there a risk of miscasting? Then it is worthwhile for companies to consider other solutions. For example, one alternative may be to work with a software development service provider.
Advantages of remote development teams
You prevent bottlenecks: A reliable service provider already has qualified experts in the team or has a tested talent pool. This means you get support quickly.

You save on costs: A good service provider takes over the costs for recruiting, administration, training and infrastructure.

You save on time: Your software development partner organizes the onboarding of the developers in your project.

You are flexible: With a good contract, customers can have developers replaced during the course of the project. If in doubt, the contract can be terminated again.
Avoid bottlenecks with a dedicated L‑One development team
L-One Systems is located in Darmstadt. Since 2012, we have been supporting startups and SMEs to achieve their software development goals - cost-efficiently and reliably. For this purpose, we have established our own developer team in Damascus in Syria, i.e. "offshore".

Offshore development – managed in Germany.

With the L-One Offshore Model we make sure that offshore software development succeeds: You sign a contract with us as a German company. Our German team accompanies all customer projects and ensures their success.

With our service model "Team extension", our dedicated L‑One development teams work closely with our customers' in-house teams. With "outsourcing", we take over your project for you.

How L-One customers achieve their goals

You can find out how our customers achieve their software development goals with L-One in our case studies. Take a look now: Find programmers easily – Case Studies L-One
We will set you up with a remote development team at our own offshore location in 4 to 6 weeks.
The developers are involved only in your project. They work intensively on the business case and are ready to support you in the long term.
We offer flexible contract terms. For your project, we select developers who ideally fit your requirements. Should there be any difficulties after the start of the project, we will optimize the team composition for you.
You only pay for the working days of your team. On request we will send you an overview of our daily rates. Book free consultation now.
You have a question? You want to know how you can achieve your software development goals with us?
Send us a message now. We will get back to you as soon as possible. Thank you and see you soon!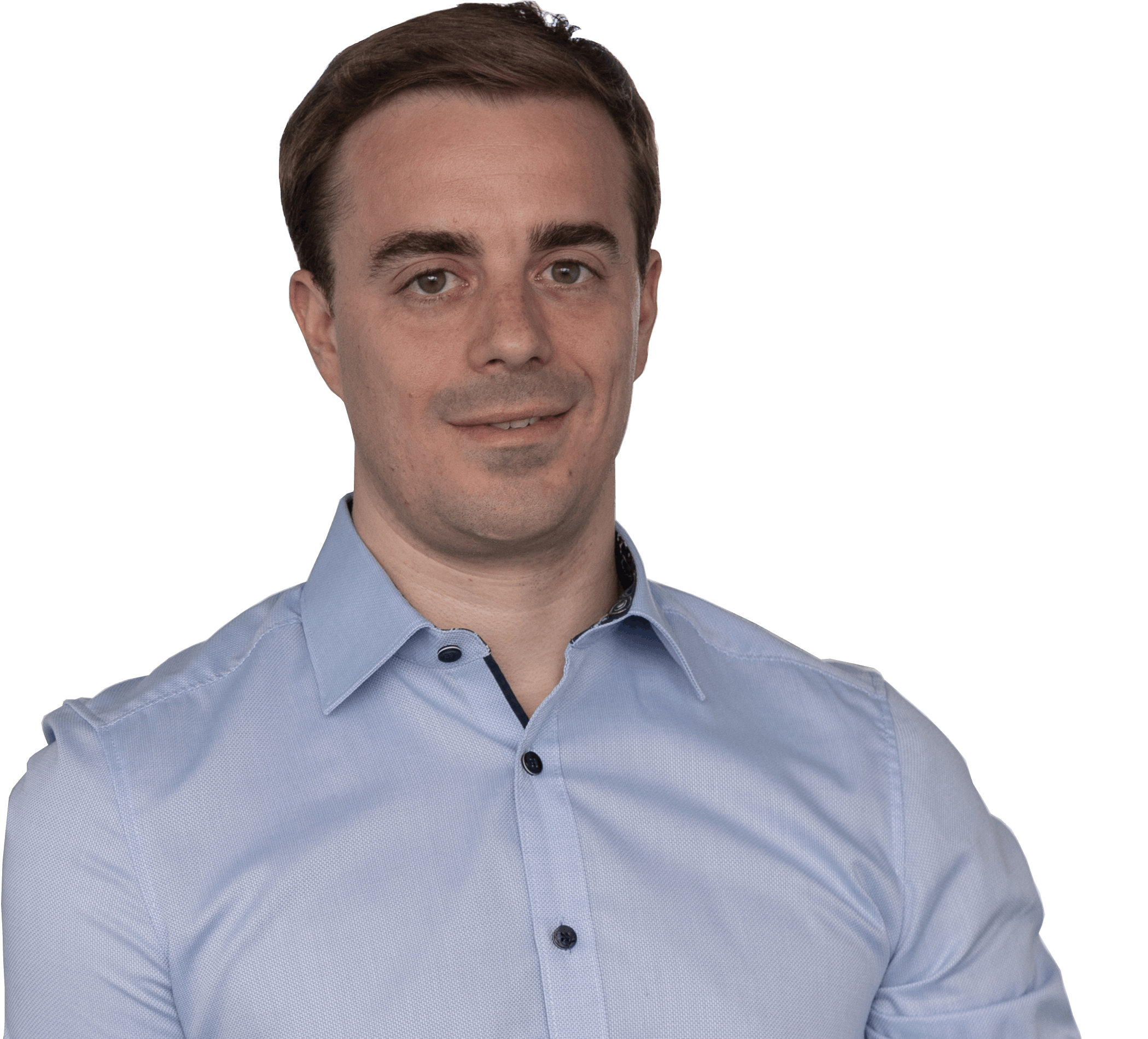 Lionel Born
CEO & Founder
L-One Systems