Case Studies L‑One Systems
Discover the success stories of our customers
How our customers achieve their goals with L‑One
Since 2012, L-One from Darmstadt has been supporting companies in their software development. Read our case studies to find out which challenges our customers solve with L-One and how they work together with their dedicated L-One developer team.

Our customers appreciate our fair, transparent partnership. They work with our dedicated developer teams for the long term and we build expertise for their business case.
"We were able to pursue and achieve new development goals"
EASY-ROB Software GmbH develops software modules for industrial robotics. L-One provided the customer with three developers who developed a CAD-based robot offline programming system for EASY-ROB.
Challenge: Manpower needed to realize new development goals

Solution: L-One team with 3 developers

Expertise: Development of a CAD-based robot offline programming system

Project timeframe: 2020-2021

Tech stack and skills: C/C++ und C# (based on MS Visual Studio), 3D graphics, 3D data formats, OpenGL
"There was excellent cooperation and open communication"
movus GmbH from Vienna develops and distributes digital solutions. In order to bring new features to the market in a cost-efficient and timely manner, movus commissioned L-One with the further development. L-One took on the project from concept to release.
Challenge: Development of new features and refactoring, despite lack of in-house capacity

Solution: Assignment of a dedicated L-One team

Expertise: Full Stack Web Development

Project timeframe: 2020-2022

Tech stack: MySQL, NodeJS, Vue.js
Our daily rates are convincing
Profit from attractive daily rates - thanks to our L-One offshore model. The German L-One team accompanies your project at no extra charge.

Simply request and receive daily rates in a few minutes by mail.
"Thanks to L‑One we are maximally flexible"
wer denkt was GmbH develops software for its own products and customers. Core products are digital participation platforms such as the app "appJobber", a successful crowdworking app with over one million users in Europe. The company also serves customers from various industries with the L-One developer team.
Challenge: Flexible developer capacity for new customer projects, e.g. migration of a system to new technologies

Solution: Current team of 2 L-One offshore developers

Expertise: Frontend Web Development
"There are many things I appreciate about working with L‑One"
Why did the software company wer denkt was choose L‑One?

Thomas Tregel, project manager at wer denkt was, talks about this and more in this short video:
"Thanks to the L‑One team, we work fast and agile"
agriBORA has been working with L-One Systems since 2020. Since then, the agri-fintech company has continued to expand its dedicated L-One development team. In 2023, an engineering manager was added. She coordinates the L-One development team and takes over daily management tasks from agriBORA's in-house team.
Challenge: Scaling the platform requires manpower and expertise; agriBORA also wants to save time and costs

Solution: L-One team with 3 developers, 1 engineering manager, 1 tech lead & 1 quality assurance manager

Expertise: Fullstack development for SaaS platform

Tech stack: Frontend: react.js; Backend: laravel, node.js, Python (Django, Flask), postgresql; Cloud: AWS
"With L‑One, we find developers - in less time than in Germany"
Since 2020, blink.it has been scaling its development resources with a dedicated team from L-One. Managing Director Michael Witzke cites the biggest challenge in software development: "Finding developers who can quickly learn the existing code. With the team from L-One, we have found a good partner."
Challenge: Find good developers at a reasonable price

Solution: L-One-Team with 2 developers

Expertise: Full Stack Web Development 

Tech stack: now: JavaScript, Node.JS; before: mongoDB, express, Reactjs, Nodejs (MERN Stack), AWS
"Onboarding went incredibly well and smoothly"
The startup Lylu has found the perfect partner in L-One to scale the development of the Lylu app. The dedicated L-One developer team started working on the project just two weeks after the contract was signed. It helped Lylu meet deadlines and accelerate the software development process during the scaling phase.
Challenge: Rapid scaling of software development

Solution: L-One-Team with 2 developers

Expertise: Full Stack Mobile App Development 

Tech stack: Ionic using Angular, Express - Node.js (installed on Termux), Appium (for automation)
"The collaboration is professional and agile"
As a software development partner, L-One Systems has developed for Solorrow a software-as-a-service application for farmers. In November 2019, the startup won the Hessian Founders Award for the satellite-based Solorrow app.
Challenge: Developing a satellite-based precision farming app

Solution: L-One-Team with 2 developers

Expertise: Full Stack Mobile App Development 

Project timeframe: 2018 – 2021

Tech stack: PHP, CakePHP, Microsoft Azure, Xamarin
You have a question? You want to know how you can achieve your software development goals with us?

Send us a message now. We will get back to you as soon as possible. Thank you and see you soon!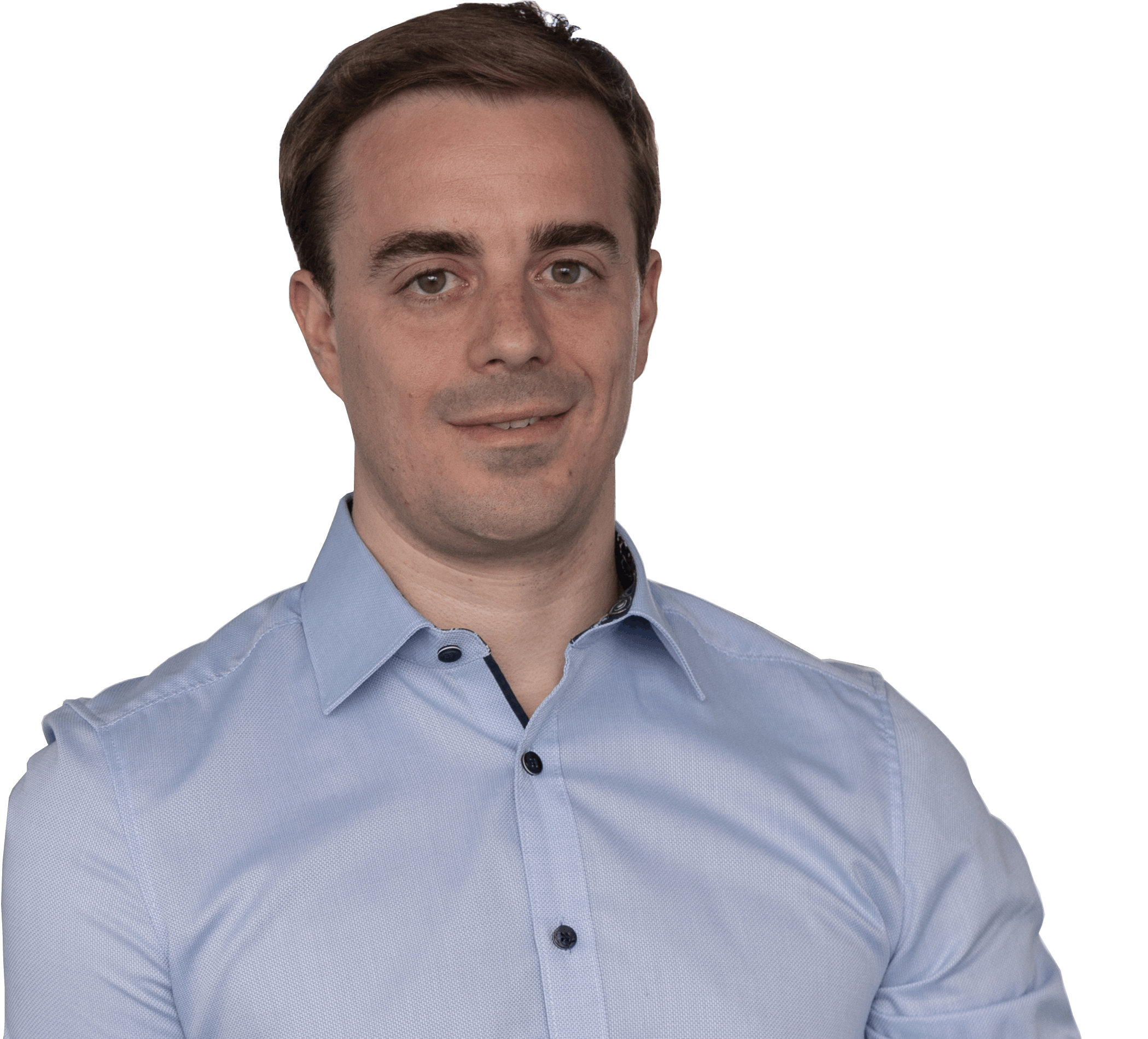 Lionel Born
CEO & Founder
L-One Systems